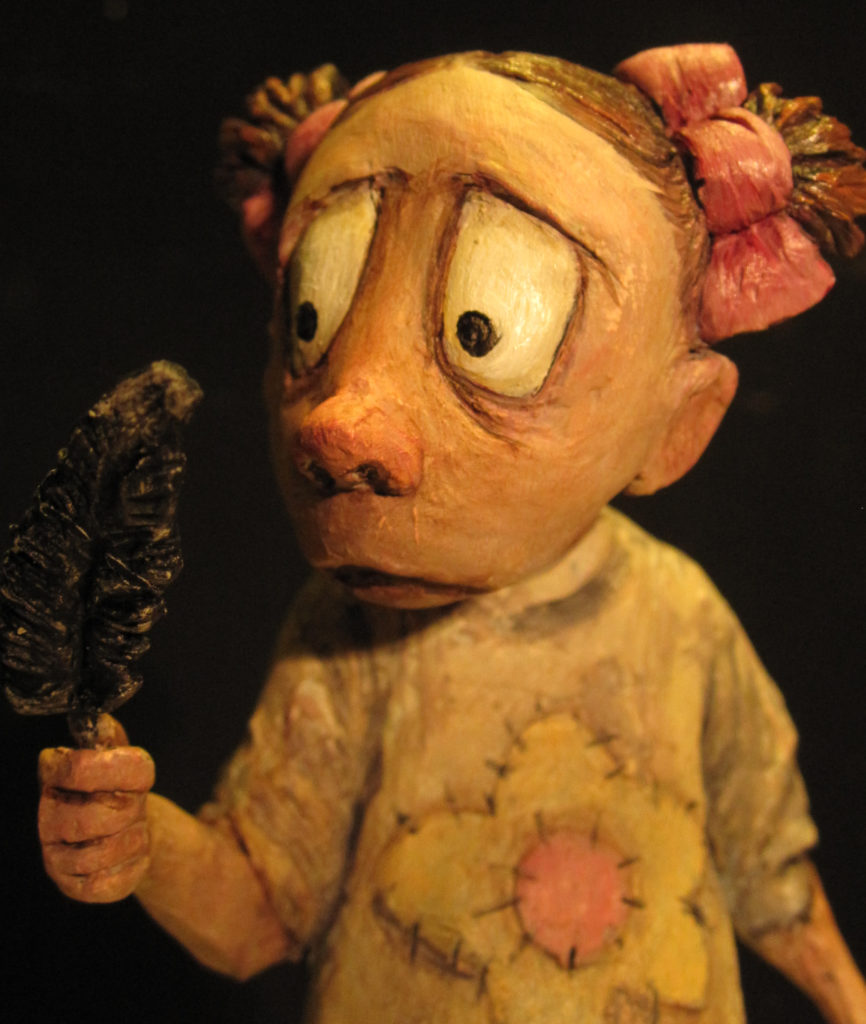 Crows Nest
Wooohooo! Crows Nest is going into a Development Phase with the National Film Board of Canada!
So….here's the scoop. I have this story that has seen several iterations over the years. For the longest time I saw it as a pure animation, but recently I have been making films with live-action puppets and have decided that this film would be perfect for live action puppetry, with some sections of stop motion and pencil animation.
Crows Nest should have a really sweet gritty look. I picture the environments as having practical elements in the mid-ground, like a chain link fence for example, while the far backgrounds will be matte paintings or pencil drawings, allowing for some real moody environments without building a ton of sets and backgrounds.
Early concept art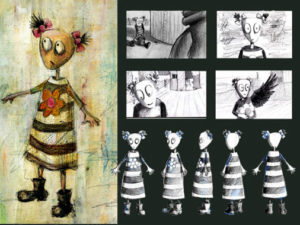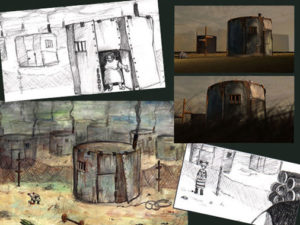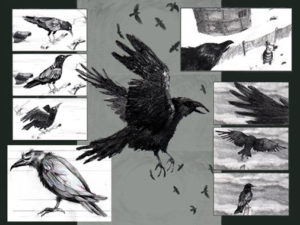 Storyboards
Over 500 storyboards have been created for this project, mostly for different iterations of the story as it has evolved, along with me, over the past 20 years or so. Here is a sample of some of those boards. Some sections may still be applicable to the current story, as I look sincerely at finally tackling this project.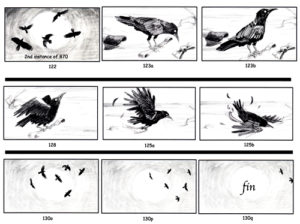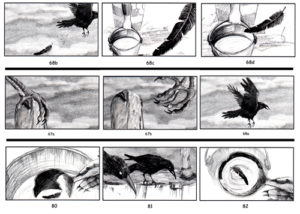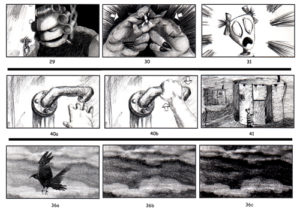 Sculpey Concept Maquettes
These are early concept maquettes of the Girl and the Mother. They are hard sculpts, so not animatable or moveable, but they helped me with fleshing out the characters visually — and also helped me get to know who they are.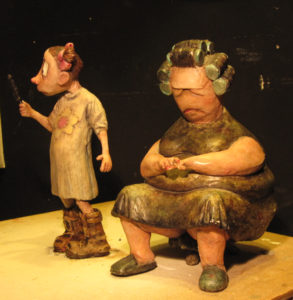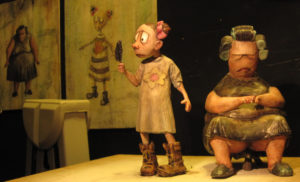 Timelapse painting of the Girl Maquette:
Early Mechs Concepts
The puppets will be a combination of cable-op and direct hand manipulation, although the fine details on this are still very much on the drawing board. If you are a mech geek — I am not, but I love mechanics and wish I had the brain for them — you might see some better ways of bringing  the Crow, Girl and Mom as to life as gorgeous mech puppets! Looking forward to working with a mech wizard on this project!
The story has evolved well beyond these two very old animatics, the first made in 2003 and the second in 2005, from the storyboards for the very first draft of the project. There would be a section between these two animatics that is missing. At least it gives some idea of the look and feel, but generally there is little here that is still in the story.
2003: Scene One
2005: Second half (no audio)
Stay tuned for more on Crows Nest!!
Adventure!
pptz rule!!